Much has been said about bread and how it's bad for your health. Despite this, one thing is for sure, people all around the world absolutely love it. What's bread like in different countries? Let's take a trip around the world and find out what different kinds of bread we can find.

Pogača – Serbia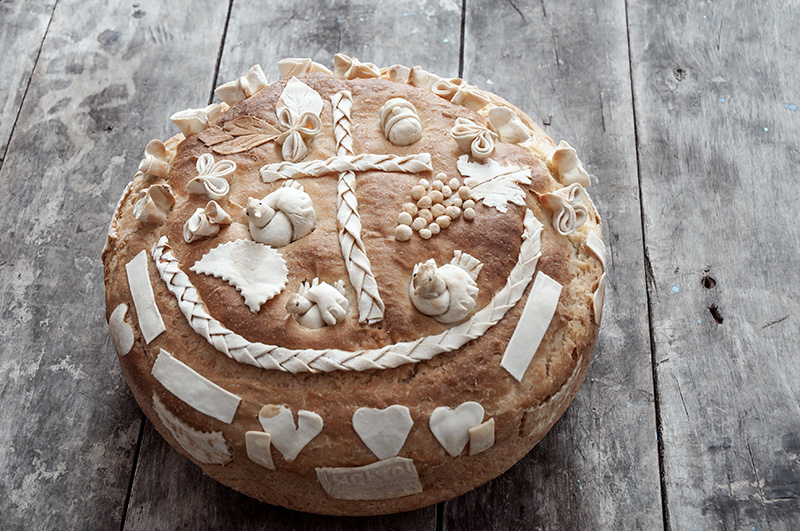 In the Balkans, people love bread and pastry. You can find classic bread (hleb) but also pogača. It's round wheat bread that usually isn't cut. People simply tear off pieces of it during a meal. During the Orthodox Christian celebration of Slava, pogača is decorated, as shown in the picture above. If this isn't enough for you, Serbia also offers proja, a pastry made of corn flour, or lepinja, also a kind of round wheat pastry that can be filled with ćevapi or other Balkan grilled meat.
Naan – India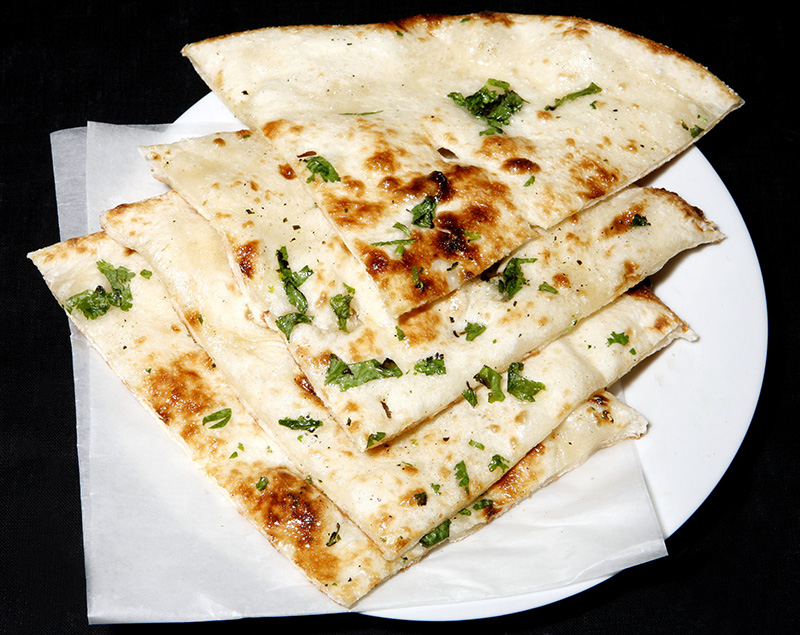 Naan is a kind of flatbread that is traditionally baked in a clay oven, made of flour, yeast, and yogurt. It's usually served warm with ghee butter as a side dish that accompanies other Indian food. If you're planning a trip to India, you can look forward to a large selection of bread and flatbread, such as chapati also known as roti – simple flatbread made of flour, water, and salt. Paratha is similar to roti, usually filled with potatoes or spices.
Obi Non – Uzbekistan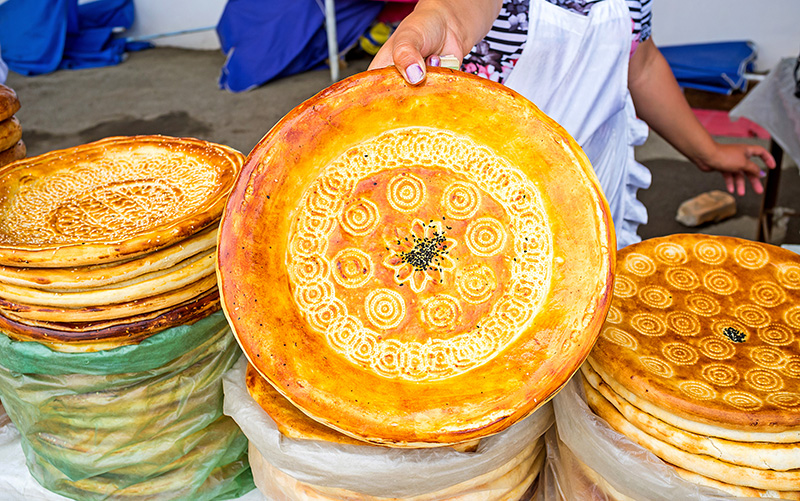 Obi non is a bread similar to naan. You can find it in Uzbekistan, Tajikistan, and Afghanistan. It's also known under the Russian name of lepyoshka. It's baked in a clay oven and made of flour, yeast, milk, water, and salt.
Lavash – Armenia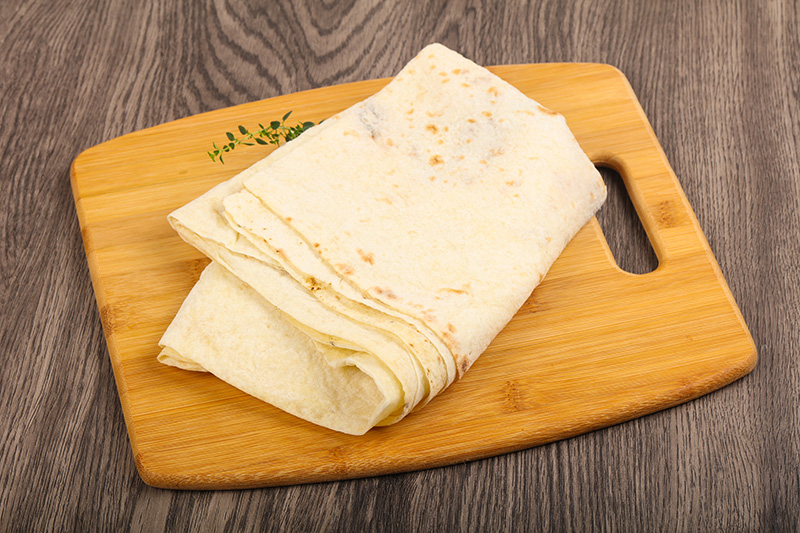 Lavash is a traditional Armenian flatbread, made of flour, water, and salt, baked in a clay oven. It is inscribed in the UNESCO Representative List of the Intangible Cultural Heritage of Humanity and loved by people all over Caucasus. Lavash is also served in Azerbaijan, Iran, and Turkey.
Injera – Ethiopia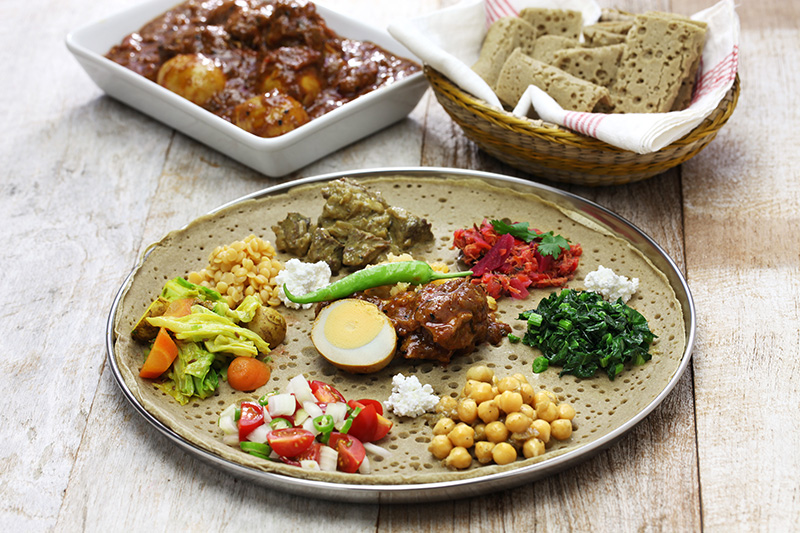 Injera is the national dish of Ethiopia and Eritrea. It has a spongy consistency and it's made of flour and water. It's left to ferment for a few days and then baked into a big pancake. It has a mildly sour taste and Ethiopian food is usually served on it. It's originally made of flour made from teff, an important Ethiopian foodgrain, but it can also be made using rice, corn, and wheat flour.
Arepa – Colombia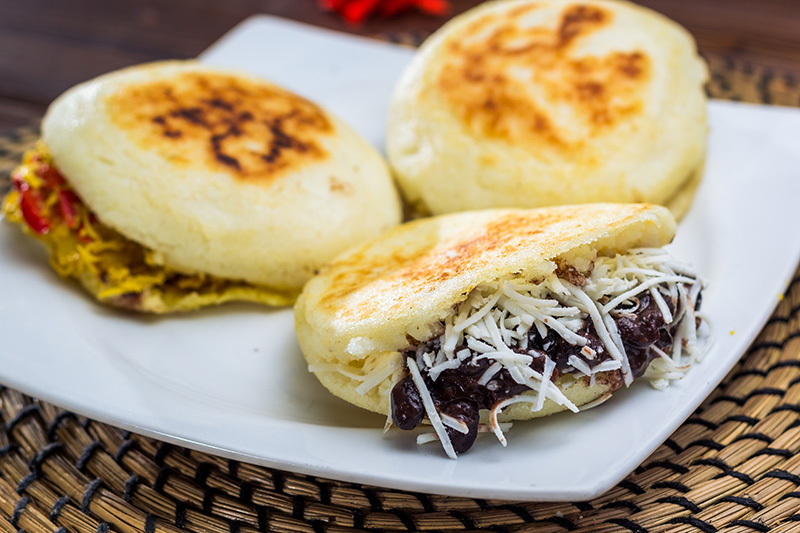 Arepa is a bread typically found in Venezuela and Colombia. It's made of special corn flour, water, and a small pinch of salt. Arepa can be baked, fried, grilled, and even steamed! In some regions, it's filled with meat, tomatoes, eggs, cheese or vegetables. In Colombia, people celebrate the Colombian Arepa Festival.
Damper – Australia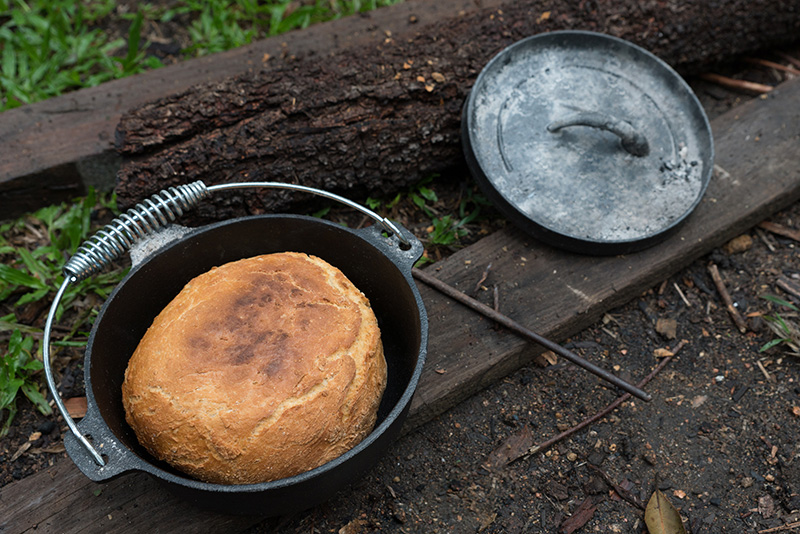 This bread from the Australian bush is traditionally baked over hot coals but you can also make it in the oven. All you need is wheat flour, water, a pinch of salt and you can also use baking soda. Damper bread is usually eaten together with cooked or dried meat.
Foccacia – Italy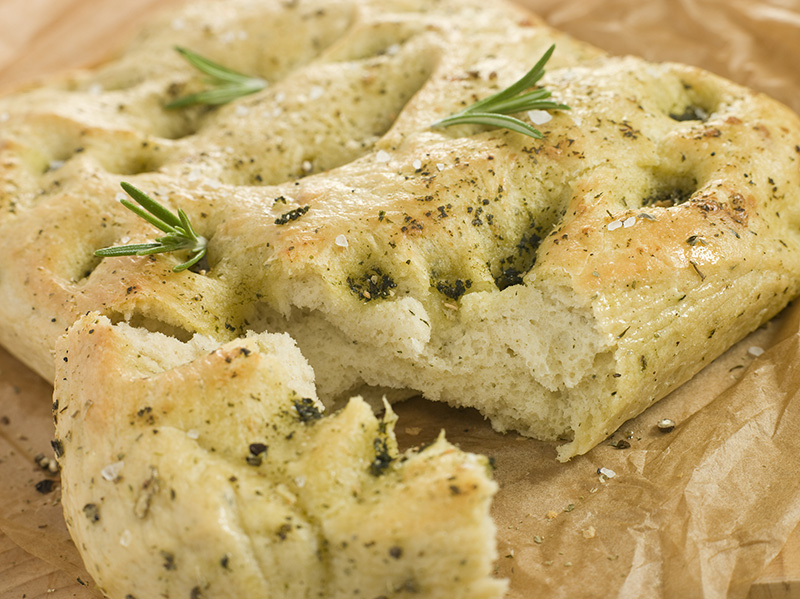 Pastry rules Italy. If you travel to Italy, pizza and pasta is a must, but you shouldn't miss a chance to try focaccia as well. Its consistency is similar to pizza dough. It's made of flour, oil, water, salt, and yeast. It may be seasoned with olive oil or herbs and served together with onion, tomatoes or olives.
Have you tried a bread that's not on our list? Let us know in the comments below!