Most of us visit Italy to go to the sea. After all, what kind of summer vacation doesn't include water, sunbathing, ice cream, and pizza? In this article, we'd like to show you that Italy isn't just about sandy beaches and educational trips to Rome or Naples. There's another side of Italy, a greener side – the amazing Italian lakes. They are closer to Slovakia than the coastal parts of Italy and they have the advantage of cheaper plane tickets, too!

How to get there
The lake area spreads across 4 regions. It's easy to get there from Milan or Verona, which is a big advantage. If you're from Slovakia, you can take the regular flight from Bratislava to Bergamo and back. It's a good idea to reserve your tickets in advance, though, as the price can go up during the vacation season. A ticket there and back usually costs around 70€. Once you're in Bergamo, you can take a shuttle to Milan with a ticket that costs around 10€. The main station in Milan, Milano Centrale, has a large network of trains and train routes. Be careful when you pick your tickets, though, and always pay attention to the type of train you're about to take. There's a very big difference in price between the first and second class of trains. If you want to save money, avoid taking international trains. Trains that go from Milan to the lakes often continue their route to Switzerland. The train will definitely be comfortable, but it will cost more than the plane ticket had.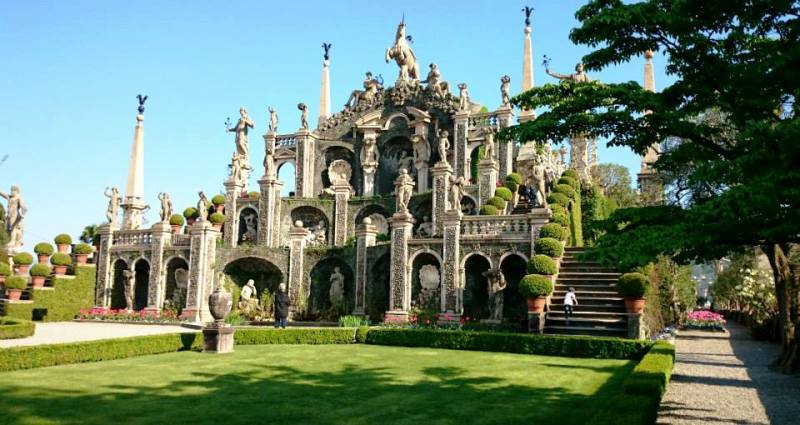 Lago di Garda, ideal for sports and tourism
Lago di Garda (Lake Garda) is the biggest and most visited lake in the north of Italy. It's located between Milan and Verona, on the borders of three provinces – Lombardy, Veneto and Trentino. The lake is a good choice for larger groups because everyone can find something to do in the area. Antique ruins, beautiful promenades with small cafés, Italian towns with narrow streets, and medieval castles just to name a few. Lago di Garda also offers many opportunities to try various adrenaline sports and attracts many windsurfers. If sports aren't your thing, you can explore the history of the area. It was here that Goethe was arrested and accused of espionage. Mussolini, too, tried to find refuge here with his lover. It's a truly wonderful place to visit. After all, who could resist crystal-clear water and lemon trees that are present everywhere you go?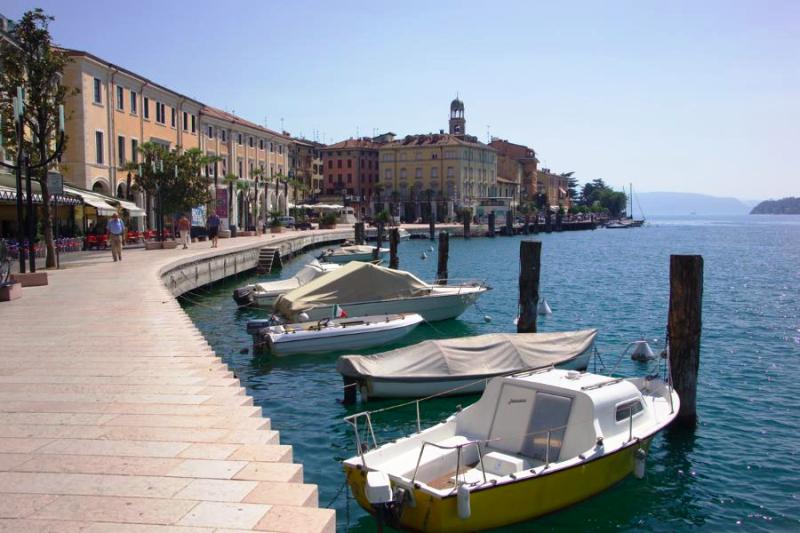 Lago Maggiore, beauty near the Alps
Lago Maggiore (Lake Maggiore) is the second largest lake in Italy. It's divided among the regions of Lombardy and Piedmont, while its northern part extends all the way into Switzerland. You can get there by train the train from Milan. The Borromean Islands are the dominant piece of the landscape here, consisting of the islands Isola Bella, Isola Madre, and Isola Pescatori. All three are covered with luxurious villas, magical cafés, and gardens with white peacocks that roam freely. The view is even more incredible thanks to the peaks of the Alps that can be seen in the background.
Lago Maggiore attracted many famous people in the past, such as Gustave Flaubert, Wagner, Goethe or Ernest Hemingway who wrote his book Farewell to Arms in the town of Stresa with a view of the Borromean Islands. As is the case with Lago di Garda, you can find many picturesque towns with narrow streets, restaurants with fresh fish, and many historical monuments. The temperatures can get quite high in the summer so you can spend your time sunbathing under a palm tree with a view of the Alps.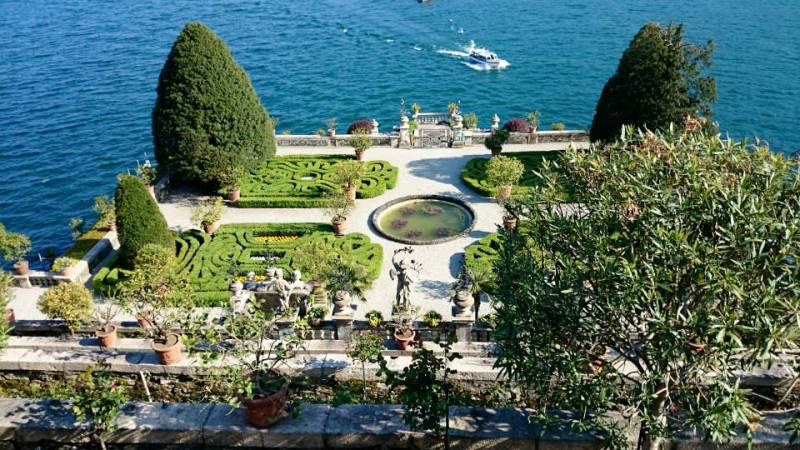 Lago di Como, for Bond lovers and romantics
Lago di Como (Lake Como) is the smallest of the three large lakes. It's said that it's the most beautiful, though. It's located in the Lombardy region and easily accessible by train from Milano Centrale station. The lake has the shape of an upside-down Y. If you want to see it from all sides, you can take a ferry, though the fairytale-like scenery is best enjoyed while riding a bike. Most of the places that offer accommodations also rent bikes for a small fee. Why is this lake unique? Because of its atmosphere! The turquoise water reflects the greenery, the surrounding villas, and the mountains of the Alps. It's no surprise that Lago di Como became the temporary home of so many celebrities, such as George Clooney who has his summer house near the lake.
The movie James Bond: Casino Royal, starring David Craig was shot near the lake. The lake itself was made most popular thanks to the movie A Month by the Lake, starring Uma Thurman. If you want something romantic without the 'hollywood shine', we'd like to remind you of the words of composer Franz Liszt: "When you write the story of two happy lovers, let the story be set on the banks of Lake Como." What more is there to say? 🙂